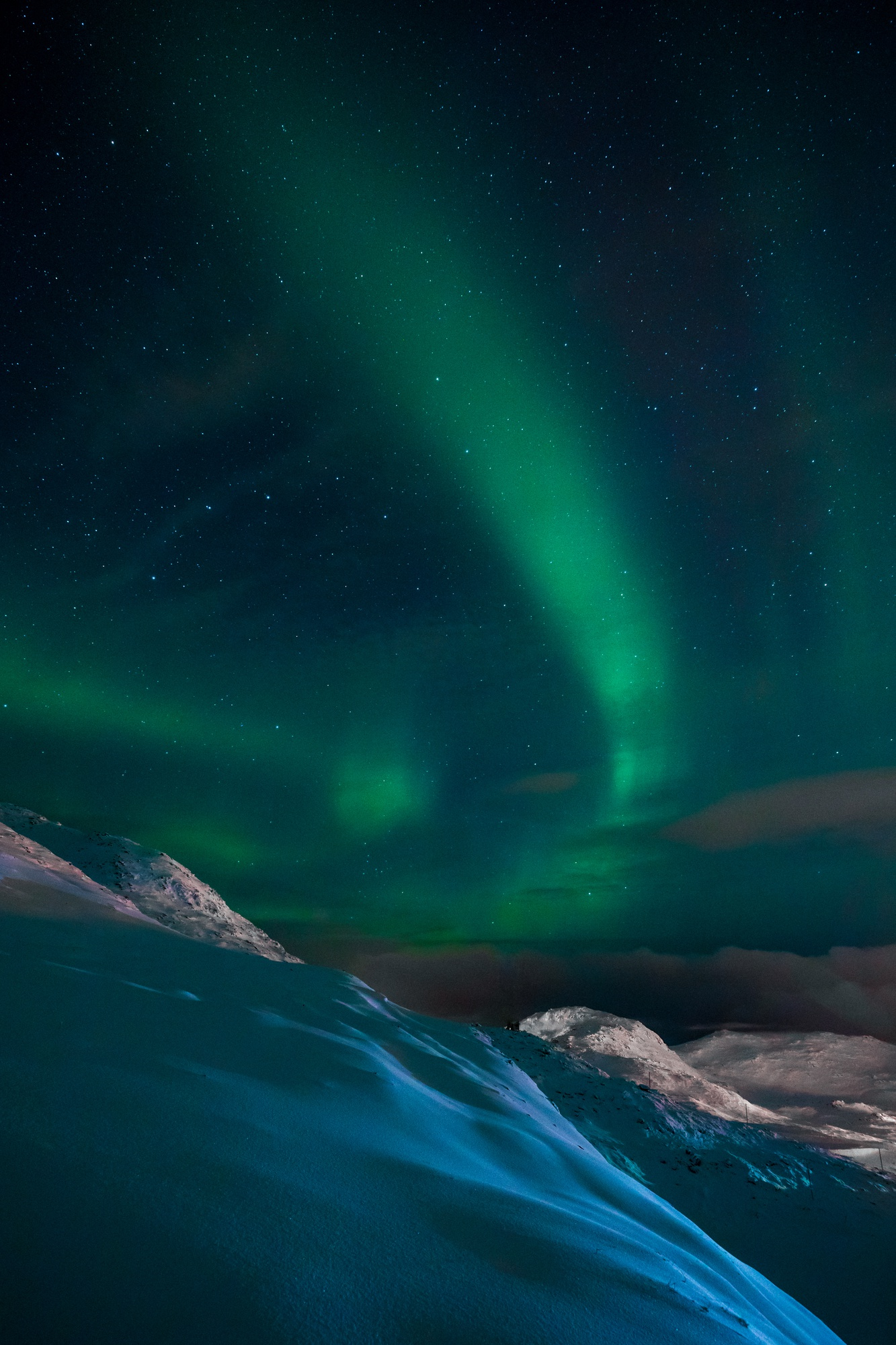 How it started
We were captivated by the breathtaking Aurora Borealis like swirling rivers which was the most fascinating phenomenon they ever experienced in our lives.
Being the world's most sustainable countries, the Scandinavian region has taught us that the Earth is beautiful, fragile and needs to be protected. The "ÖKO" in ÖKOSIX® means "ECO" in Scandinavian.
Having technical and professional backgrounds, we believe that technology is key to change the world and bring a better life and environment.
In Feb 2020, there was a serious shortage of face masks in Hong Kong during the COVID-19 outbreak. Therefore, one of our founding team decided to start a company to manufacture masks in Hong Kong.
As the pandemic persisted, the production of masks kept increasing and the factory was expanded. However, this actually raised an alarm - the disposal problem of used face masks.
The team has been looking for sustainable materials for making fully biodegradable and medical face masks. However they realized that such a product does not exist. Therefore they decided to invent it! This is how ÖKOSIX® was born.
Milestone
May 2021

First Angel Investor

We received fundings from our first Angel Investor.

Aug 2021

HK ITC Funding

We received a grant from the Innovation and Technology Commission HKSAR in supporting our R&D.

Mar 2022

Surgical Mask ASTM F2100 Level 3

We attained Medical Face Mask Level 3 certification with BFE ≥ 99.9%, PFE ≥ 99.5%, ΔP < 5 H2O/㎠

Mar 2022

International Gold Award

We won a Gold Medal at the International Exhibition of Inventions of Geneva 2022.

Apr 2022

Biodegradation ASTM D5511

This Standard Test Report shows that more than 90% of our face masks materials biodegraded anaerobically within 90 days.

Jun 2022

Biodegradation ASTM 5338-15 and ISO 14855

Both of these 2 standards are passed that more than 98% of our face mask materials biodegraded aerobically within 130 days.

Aug 2022

Composting ASTM D6400 & EN 13432

We make the world's FIRSTplastic-free and medical face mask materials fully biodegraded / composted in 6 months*

Aug 2022

Second Award

We won the 26th Innovative Entrepreneur Awards Programme.

Aug 2022

Hong Kong Science Park / HKSTP

We were approved to HKSTP Incubation Programme.

Sep 2022

Third Award

We won the first runner up at the CUHK Entrepreneurship Competition 2022