Regular price
Sale price
$160.00
Unit price
per
Sale
Sold out
Product Description:
The world's first nanofiber compostable surgical mask, certified by SGS to fully biodegrade in 6 months*

Gold Medal at International Exhibitions of Inventions Geneva 2022

Made of plant-based fibers & natural materials

Highest surgical mask standard, effectively blocking bacteria and viruses

Designed to replace plastic-made face masks which release microplastics during degradation, and hence protect you and the environment

Rapid biodegradation in both aerobic (oxygen-present) and anaerobic (oxygen-absent) conditions including landfill 

Made by nanotechnology, enabling ultra high breathability and comfort

Carbon footprints of raw materials and production process significantly lower than traditional plastic melt-blown technology

Hong Kong based startup. Products researched, designed and made in Hong Kong
Product Specifications:
ASTM Level 3,

EN 14683

Type IIR,

VFE≥99%

Mask Colour:White

Ear Loops Colour:

Turquoise**

36 pieces/box  (packed in biodegradable & resealable bag)

Size︰Toddler (125 x 85mm)
* Product will be shipped out within 5 working days from the paid date.

Share
View full details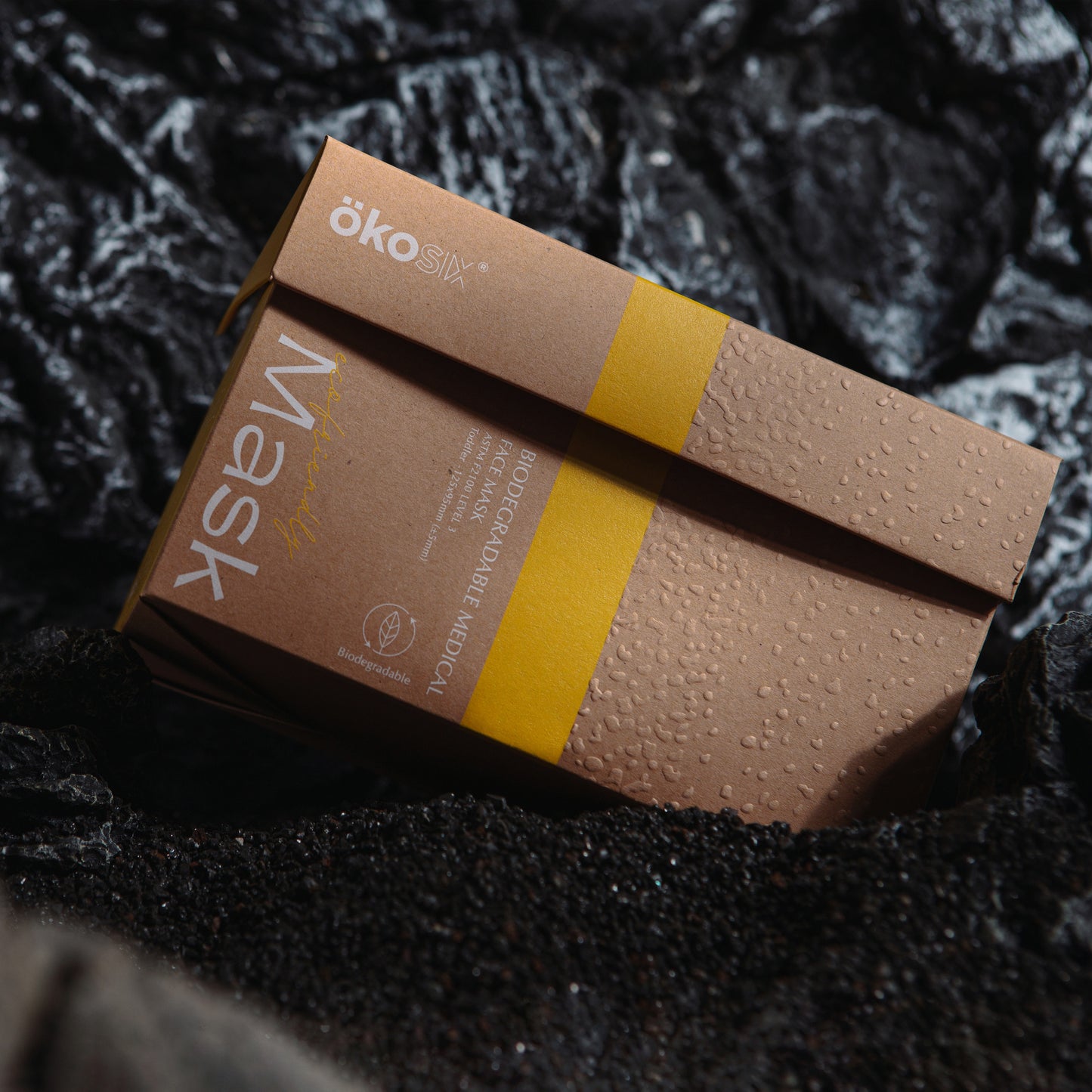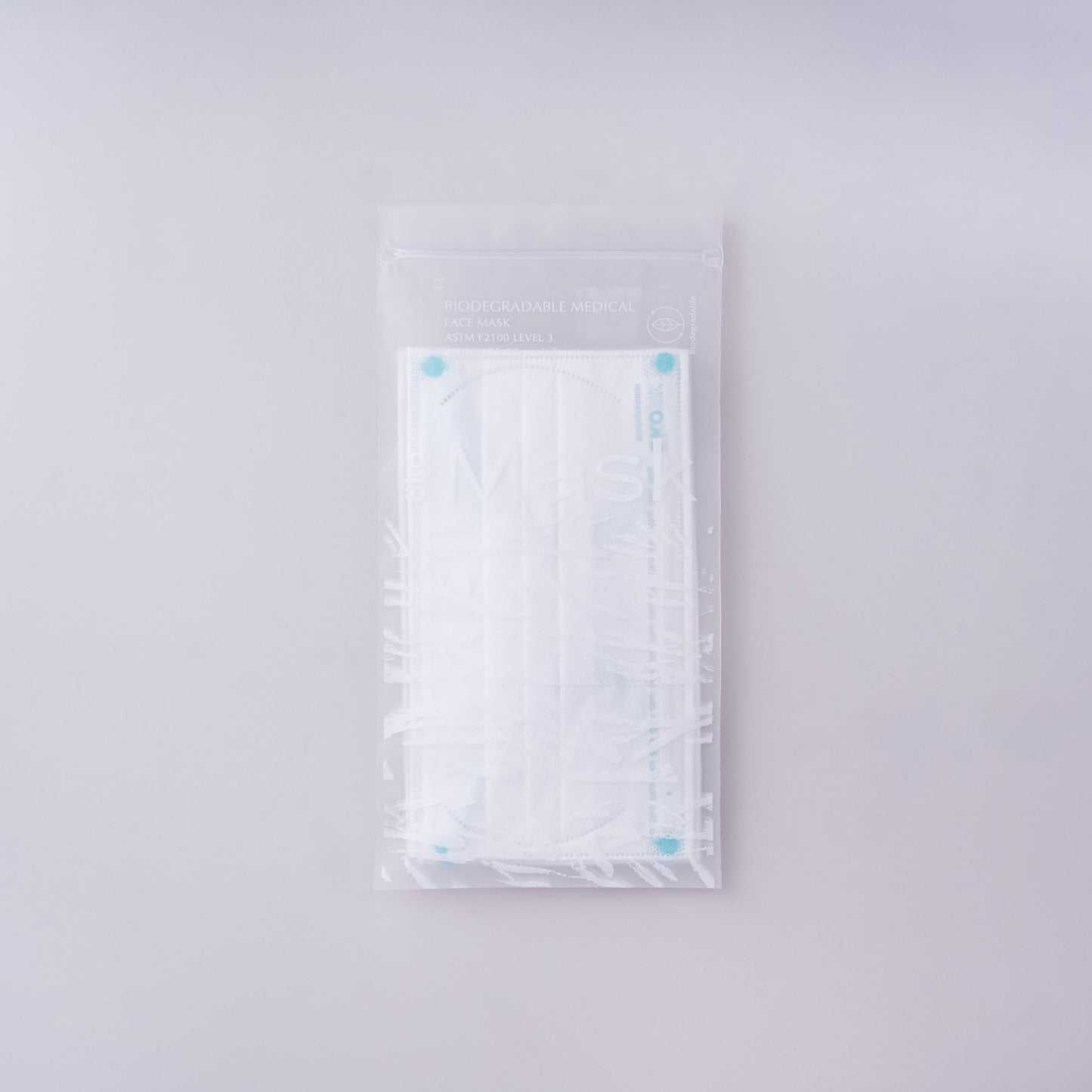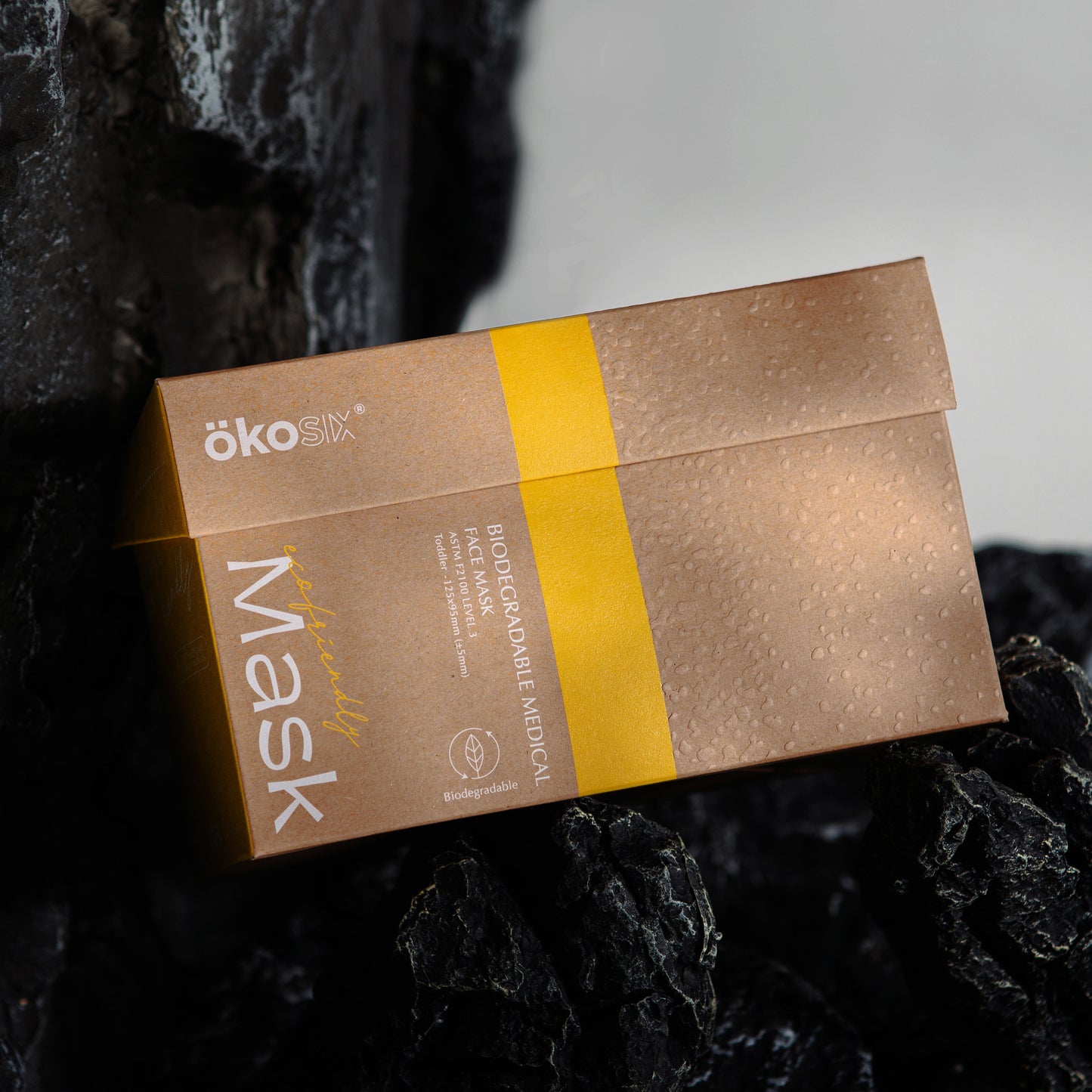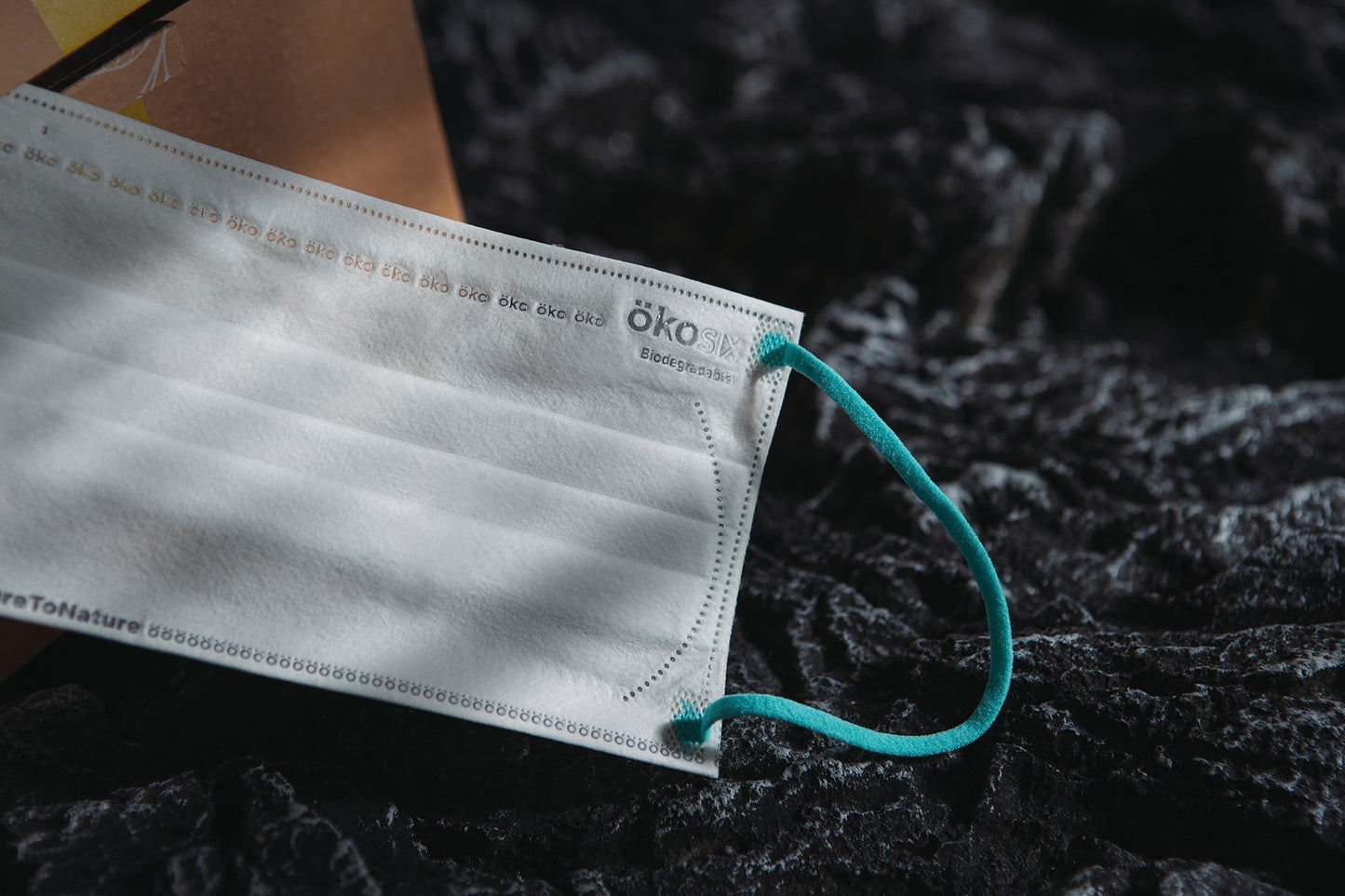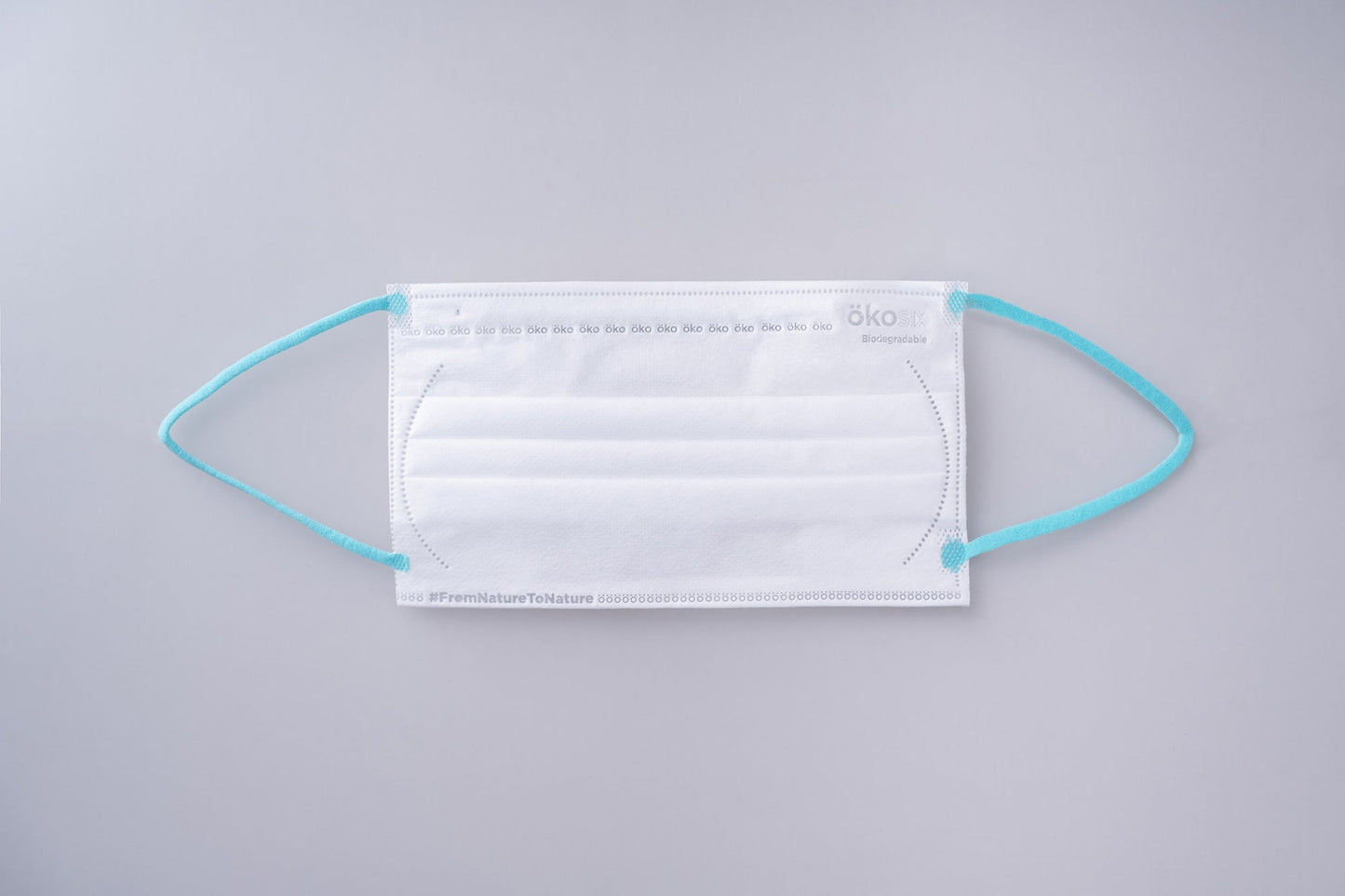 ASTM D5511

91% biodegradation in 90 days in landfill simulation test

ASTM D6400

98% biodegradation in 6 months, and proven to be non-toxic to the environment

EN 13432

98.0% degradation in 6 months, and converted to carbon dioxide, water and harmless biomass

ASTM F2100 Level 3

Maximum barrier protection according to American standard, with BFE & PFE ≥99%

EN 14683 Type IIR

Maximum barrier protection according to European standard, with BFE ≥99%, and microbial cleanliness ≤30 cfu/g

Anti-bacterial

Naturally odor suppression, skin friendly, anti-bacterial and also hypoallergenic

Eco-friendly packaging

Plastic-free design with eco-friendly soy ink and embossed pattern on FSC paper box. A balance between aesthetics and environmental protection

Biodegradable and Reduced Packaging

Resealable and landfill biodegradable bag, keeping the mask hygienic

Ultra-low Carbon Footprint

NADEX® technology uses energy (carbon footprint) significantly less than traditional melt-blown plastic technology
Differences between ÖKOSIX mask and others
ÖKOSIX Biodegradable Medical Face Mask

Other Biodegradable Medical Face Mask in the market

Biodegradable Components

The whole mask (all fabrics including the nano filter layer, nose wire & ear loops) is certified to be both biodegradable and compostable

Only some fabrics are partly biodegradable to some extent




(all ear loops and nose piece are not biodegradable)

Raw Materials

All fabrics including the nano filter layer, nose wire & ear loops are made of

plant-based fibers and/or natural materials

Fabrics: majority is made of plastic (PP)




Nose wire: plastic and/or metal




Ear loops: plastic (PP and/or nylon)

ASTM D5511




Biodegradability Test

Degraded over 90% in 90 days

The best result in the market: degraded 15.8% in 90 days

ASTM D6400




Compostability Test

Degraded over 98% in 6 months

None of the brands in the market is compliant to this test

EN13432




Compostability Test

Degraded over 98% in 6 months

None of the brands in the market is compliant to this test
*Based on registered data available to us, we are the first in the world to have developed face mask materials which are compliant to ASTM F2100-19 level 3, ASTM D6400, EN 13432 and ASTM D5511. According to our ASTM D6400 test reports: (1) Biodegradation (conversion of organic carbon to CO2 under aerobic, thermophilic composting conditions) > 90% within 6 months (2) Within 84 days that no more than 10% of the original dry weight of the material remains after passing through a 2.0-mm sieve (3) Absence of negative effects of compost on plant growth (4) the remained compost is free of metals / hazardous substances. Test reports are available on request.
**The picture above is for reference only. The real object should be considered as final